Technical Brochures
All the published Technical Brochures are available at e-CIGRE
Utilization of data from smart meter system
Remote service security requirement objectives
T
his Technical Brochure describes the security requirements for remote services to access intelligent electronic devices on an electric power utility's operational network.
Optical fibre maintenance
Thu, Nov 14, 2019 12:00 PM - 1:00 PM CET
This Tutoria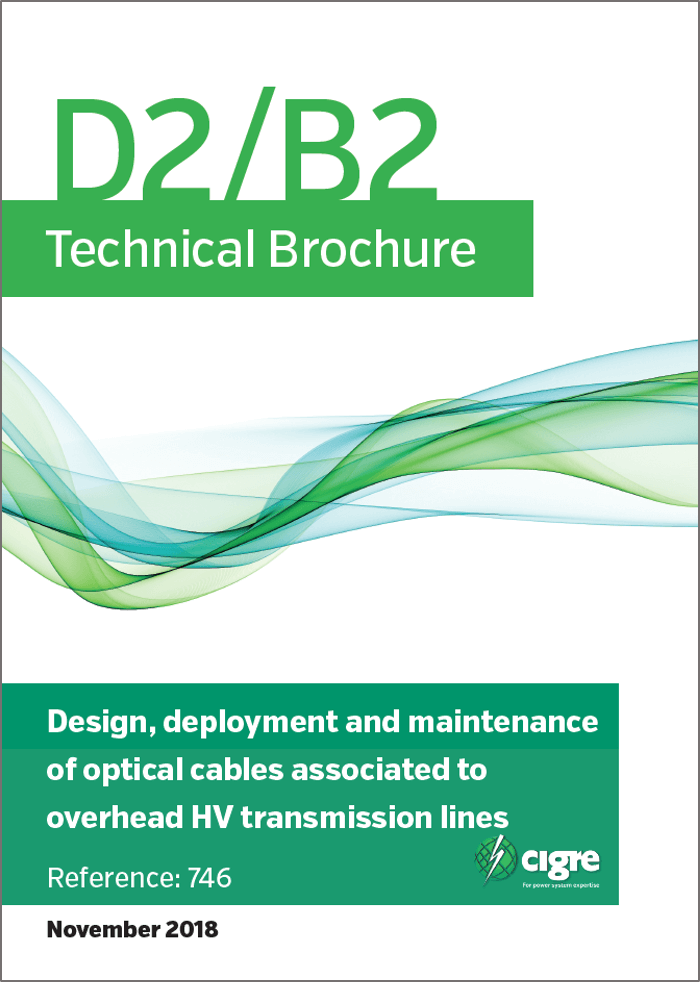 l is a thorough overview on OPGW encompassing its project management, designs, testing, installations and maintenance since its creation in the early 1980s. As a whole, the industry has coincided into common project approaches, into a general rally around metallic tube with a high count of fibres of new generations of improved telecommunications transmission performance, into standard construction practices and into mitigative actions in maintenance.